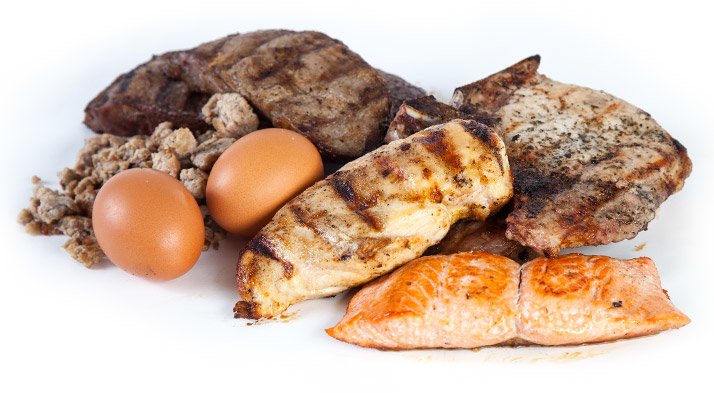 I've gone Ketogenic!
Yes, the high fat diet to ironically burn fat!
Or, at least, as Keto supporters claim.
Over the past few weeks I have slowly been transitioning. First, at tightening my fasting and eating windows (16 hours fasting and an 8 hour eating window), while simultaneously slowly decreasing my daily carbohydrate intake. Finally, this past Thursday (August 10, 2017), I made the switch to a full Ketogenic diet and I am now on the fourth day (August 13, 2017).
For a lot of people, a ketogenic diet means different specific macronutrient splits. For me, I consider Keto the following macro splits of your total daily caloric intake:
Fats = 70-75%
Protein = 20-25%
Carbs = 5-10%
Sure, some claim to eat as much as 80% plus of fats with 15% protein, and <5% carbs. Regardless, Keto is high fat, and ultra low carb (30 to 50 grams a day, sometimes up to a 100, depending on the person).
Over the past weeks, I have done tons of research, including: listening to podcasts with Dr. Rhonda Patrick and Dr. Dominic D'Agostino, scouring the web with contrasting sources on what's generally good and bad, what is allowed and what is not, how to best workout on a keto diet, and tips to avoid the "Keto Flu". I have done this in an effort to experience a new way of dieting, lose excess body-fat — I'M STARTING THIS AT 183.5LBS AT ~13.5% BF — while serving as a guinea pig for my clients and anybody else who seeks weight and fat-loss.
So far, so good.
I'll sum up my first 3 days below.
Keto Day 1
My first day of Keto actually felt great!
My first and last meal of the day were the same and I had the first one around 11:30 A.M. after a ~15 hour fast. Below is the breakdown:
3 eggs
3 turkey sausage
A few cups of sauteed onions, peppers, and mushrooms, cooked in Kerrygold grass-fed butter
A large handful of mixed greens with some organic white cheddar cheese and no sugar balsamic vinaigrette
A dollop of chipotle mayonnaise.
Below is the macro summary using my FitBit app.
As you can see, quite a bit of calories.
After my meal, I did some work and then headed to the gym to get my workout in. My first workout on keto did not feel too bad. I actually felt pretty good! Luckily, it was my de-load week, which suits the diet transition, since it'll take some time to adapt to it.
Of course, I'm sure I was going through my glycogen stores, since my type of workouts (powerlifting and HIIT). Either way, felt good, especially after.
What was striking to me was the mental clarity after my workout. It was something that I haven't experienced in a long time. There was no mental fog that I often experience, and my mood and mental focus were greatly enhanced. I almost got high on the feeling, in fact.
This is something that has been consistent starting out — my energy levels.
At this point, I'm excited, but trying not to go overboard (as you will see).
Below are my total macros for Keto Day 1:
Day 2 of Keto
Day 2 was much different than my first day on keto.
First off, my sleep wasn't as good as I thought it would be. I had to wake up a couple times to pee, and that decreased the quality of sleep because I had trouble falling back asleep (I rarely wake up sleeping).
I woke up (around 6:00 A.M.), had a client in the morning, and then had my training after (around 8:30 A.M.). Going into my workout I made sure to take my SODIUM, MAGNESIUM, AND POTASSIUM electrolyte supplement beforehand, and decided to have my pre-workout (0 carbs, 0 sugar) and BCAA supplement (0 carbs, 0 sugar).
Yes, I know that there are many debating thoughts regarding whether or not BCAAs can kick you out of ketosis, in addition to some artificial sweeteners (like ace-K, and sucralose). I didn't get a full consensus that it would kick you out (the fear it might raise insulin levels), so I decided to take it anyway. What the hell, right!?
I felt okay, especially considering I didn't get the greatest sleep, and felt confident to lift heavy that day, despite it being my de-load week. I did squats and went all the way up to 385, my current max. I didn't get it, needed a spot, but I consider that mainly psychological since I kind of psyched myself out.
That was most of my workout, in addition to a rehab shoulder routine I did for my right shoulder complex (dealing with some AC joint trouble).
After, I had a similar meal the day before, but with turkey meat and eggs (2 of my meals).
For my final meal I had broccoli and cauliflower grilled in a pan with salt and butter.
Below are my final macros for the day:
That wraps up day 2.
Keto Day 3
Day 3 of Keto was up and down.
First, a little down (possibly some "Keto Flu" symptoms), and then better as the day went on, with more consistent energy levels.
I did not workout this day, so I did not eat as many macros as I did the past 2 days.
Below are my ending macro splits (I ate the same meals from day 1, but I added a different type of sausage and some avocado).
3 Day Summary
My first 3 days on Keto were solid, in opinion.
Nothing extraordinary yet, but I'm not feeling terrible, like I've read and heard many people say. Today is day four and it's going okay. Could have been better because I did not eat right after my morning workout (fasted), but okay nonetheless.
My muscles feel "deflated", but things are tightening at the same time, especially the waist. I like this feeling, but the most important thing for me is to keep my powerlifting and overall fitness performance high. I love HIIT and powerlifting and, as far as what I've studied, it's hard to perform these activities while on a keto diet (because your body prefers glucose). This is MOST important because I want to optimize my performance and keep/add my strength. Hard I know, but I'll be pushing it at the same time and trying to maximize my recovery potential.
We will see, but I'm just taking this day-by-day and experimenting like everyone who first starts to figure out what works and what doesn't.
As always, thanks for stopping by and reading.
If you have any questions or have some advice please let me know in the comments below!!!
Stay tuned for my next post as I finish my first week.
Until next time, be strong and be you!