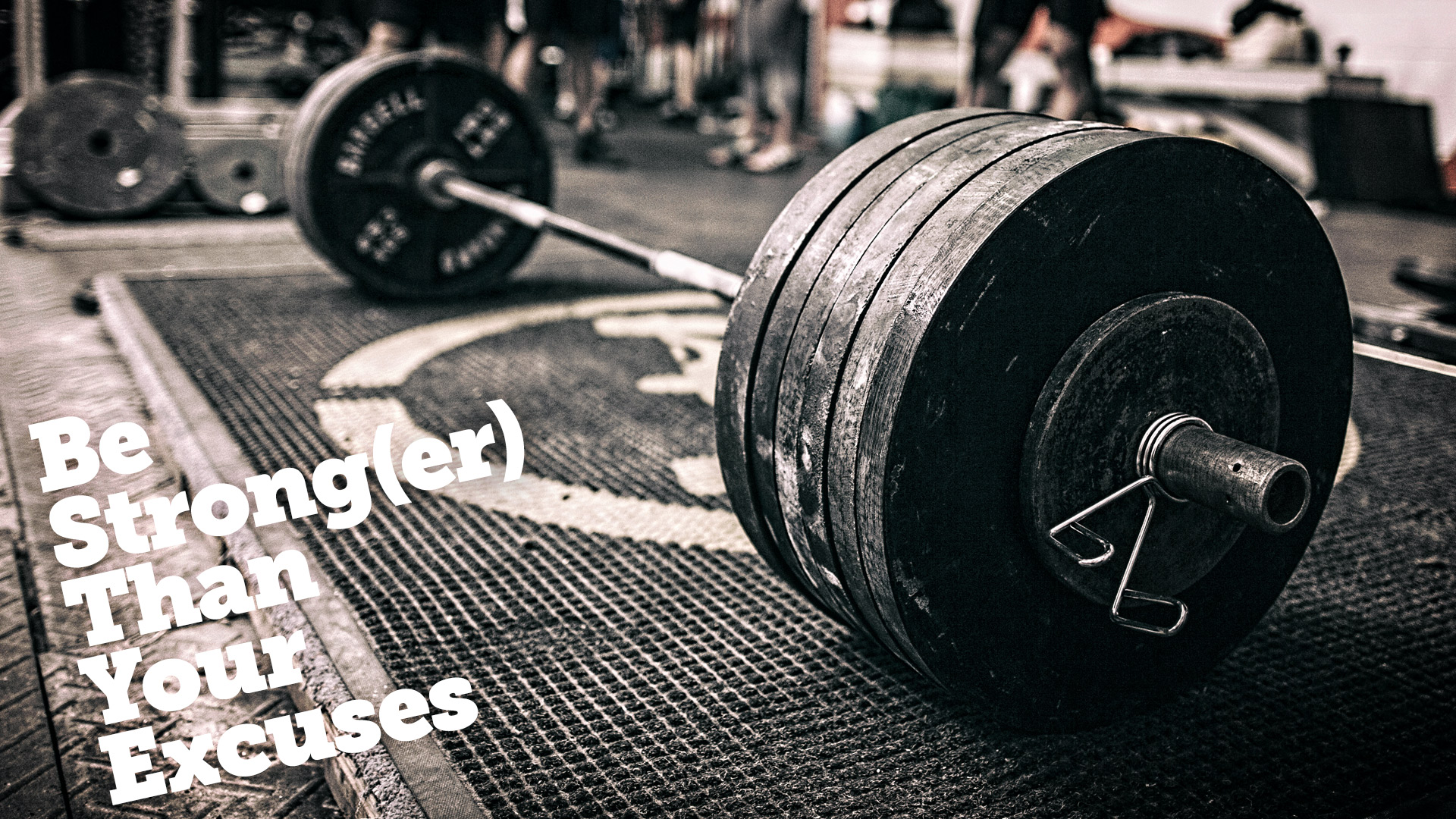 "So, what do you think I should do to get stronger?"
This question makes me smile and laugh, yet frustrates me at the same time because the answer is not complicated, but people think it is.
From experience, people generally want to hear a complicated or sexy answer with this complex system, or program, or array of exercises that will get them strong, in better shape, and looking good.
But, if you really want a strong body just stick with the basic movements. They will give you 80% plus of the results you're looking for: strength, power, function, muscle, and aesthetics.
WHAT ARE THEY?
THE SQUAT

THE DEADLIFT

THE OVERHEAD PRESS

THE BENCH PRESS
You do those 4 exercises consistently, over time, you will get freaking strong.
Period.
These four exercises will give you the most return on investment for not only getting strong, but molding a lean, hard body head-to-toe, especially if you are half-way decent at trying to eat right.
What if you can't do those exercises?
Figure it out, so you can. Find a way. Just make it happen. No excuses.
If you can't do a back squat, try a front, goblet, or body squat to start. If deadlifts hurt your back, maybe try learning sumo instead, and put some effort into learning better technique and rehabing your back (click HERE for how I rehabed my back). If your shoulder hurts all the time then find out why, get it into better shape, and start pressing.
It is really that simple.
This, however, does not make it easy. It is going to be hard, especially in the beginning, and once you start lifting heavier and start to progress.
The weight will humble you, and you will fail. That's okay. Failure is normal, and you can come back and try again.
Once you try hard, you will get success — lifting better and lifting heavier — and it will feel freaking awesome. You'll be so happy with yourself, and hang your head up high because all the effort paid off for you to hit that squat or deadlift goal that at one time you may have thought was not possible for you. When that happens, you just want to keep going.
When you keep going, you'll find out that these movements have so much more to offer, once you add in their variations. For example, doing a stiff-legged or Romanian deadlift (RDL), or a front or pause squat, is going to challenge and work your body further by hitting weak points that need to be addressed. This leads to getting stronger, by building various aspects of your body, like the glutes, hamstrings, core stability, back, etc., that will get you stronger.
Look, strong is the new sexy. If you are strong you are going to look good for yourself. If you can deadlift two or more times your body-weight, you're probably going to look half-way decent. That's just how it is.
The best part, at least for me, is that you and I will be STRONG.
The big 4 lifts are the "HOLY GRAIL" of strength. They will get you stronger, more functional, and well proportioned than any leg press, MTS press, or other machine that is out there.
GRAB A BARBELL AND START LIFTING.
—-
Extra
CLICK HERE TO DOWNLOAD MY FREE LEAN MUSCLE BUILDING PROGRAM THAT I USED TO INCREASE MY LIFTS BY 130 POUNDS IN 6 MONTHS. CHECK OUT THE ARTICLE HERE TOO!